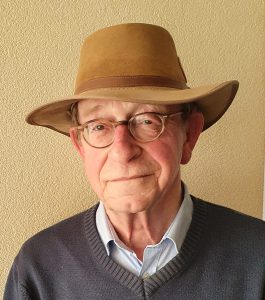 I am Dutch visual artist Martin Veldhuis, working under my artist's pseudonym MARVELLI. Ever since I was a kid I was making sketches and drawings. The first hesitant steps on the artistic path began when, at the age of eight, I inherited the field painting kit, containing some worn brushes and nearly squeezed-out oil colour tubes, from my granddad who was a respectable hobby-painter.
But it would be long before I would embark on my real artistic adventure. After graduating in civil engineering I worked on various assignments worldwide and at a later stage developed into a successful international entrepreneur. My busy life left little room for painting. But the urge to create kept lingering and once I had sold my companies by 2010 I finally got the time and opportunity to fully devote myself to the arts and become a fulltime painter. I never received any professional training or education in arts and had to develop my skills in a purely autodidactic manner. Meanwhile my work has shown to be much appreciated during many national and international exhibitions.
I exclusively paint with oil on panel. My work falls under the category magical realism and is characterized by a figurative presentation of an event that in the real world is hardly possible or not possible at all. And often with an undertone of humor under the motto "art with a smile". Art does not always have to be so serious or abstruse. Mostly the pictures represent a snapshot of an event of which it is uncertain how it came about or how it will end. I leave that to the imagination of the spectator.
Sometimes the image interacts with the panel and may even extend beyond the frame, painted in trompe l'oeil. I then cut the panel to the required shape. When reproduced as HD Finish prints on aluminium the image is lasered-out exactly to the shape of the image.